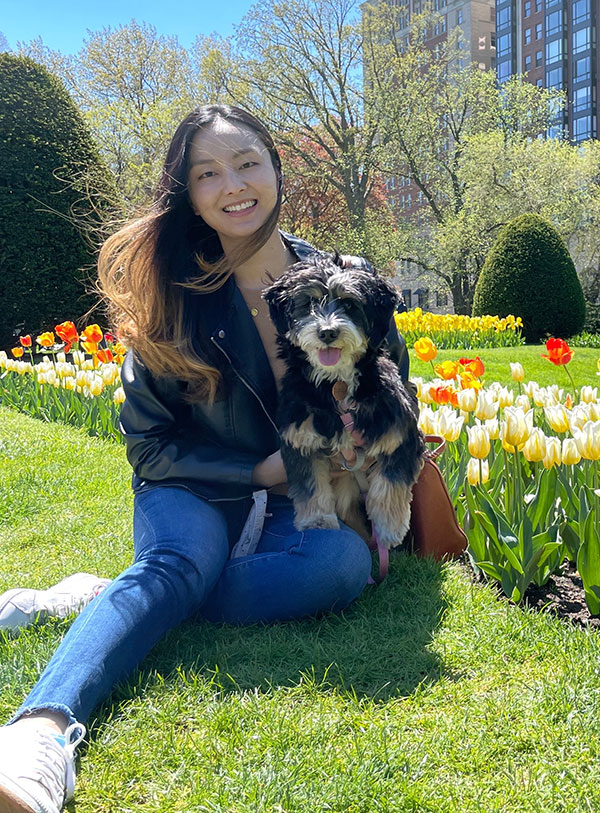 Monica Lee
Senior Research Associate
Why did you become interested in education policy?
In college, I actually had plans to be a high school teacher or guidance counselor. However, I quickly realized that what really piqued my interest was gaining an understanding of the structural nature of inequality in our schools, as opposed to being in the classroom myself. I chose policy research because I love the process of producing knowledge that can then be used in various ways to improve systems and to help all students thrive. With that said, though, my roots as an immigrant and a first-generation college student most deeply influenced my interests in education policy. My early experiences of poverty and of being an English Learner continue to color my perspectives on various policies and their ability to set up students for success, regardless of their background or starting point.
As a senior researcher what has the experience at Annenberg been like for you?
After finishing my PhD, I wanted to explore multiple avenues of work while continuing to develop my own research agenda. As a senior researcher, I have the chance to do just that. First, I work with Susanna Loeb, director of Annenberg Institute, on producing educational research on various topics. I also manage the research-practice partnerships with the San Francisco Unified School District. Here and there, I can be found on internal teams that collaborate on strategic alignment (like the Diversity and Inclusion Action Planning Committee) or are in the process of kicking off new initiatives (like the Accelerator).
It goes without saying that there are a wealth of opportunities available here to do research that is both high-impact and extremely relevant. Because Annenberg as it currently stands is a relatively new space, everyone has a say in the direction we take in our work, regardless of whether you are a budding researcher or world-renowned faculty, and I find that to be a lot of fun. More than anything, I love that Annenberg is full of collaborative, hard-working, and compassionate people who care about each other and about the world.
In 2021, what is the most pressing issue in education policy?
There are so many issues to consider as the world returns to a new normal in this new phase of the pandemic! One that continually keeps me up at night is the role that the pandemic is playing in increasing inequalities across our families and students. I worry about the poorest and most under-resourced students among us, not only in terms of unfinished learning but also in terms of connections with peers/supportive adults, safety and physical/mental/emotional well-being, and their ability to receive whatever resources they need. I worry about the impact of social isolation and trauma, especially on our youngest students and those who were already dealing with trauma of their own before the pandemic hit. I also worry about students going unseen during the pandemic, as we are unable to measure how much many of them have learned, how they are engaging in their learning, or how they are faring in general in the current climate. These are some of the issues that I hope that we can prioritize in policies, and that we as researchers, policymakers, and practitioners can move on quickly and strategically to support students in greatest need.
Is there a low-cost policy solution to help students learn more effectively and/or better support teachers in the classroom?
My belief is that effectively engaging families and other supportive adults carries the potential to improve student outcomes at relatively little cost. In prior research I have found that a low-cost intervention engaging families and providing them with information about their students helps correct misbeliefs about their students' attendance in schools and decreases chronic absenteeism rates. Adults like families, coaches, and tutors are already often readily available as resources, and providing them with information or an actionable plan to support students in certain circumstances can help improve student outcomes, while decreasing the burden for classroom teachers to do the same while juggling many other work tasks. Ongoing work at Annenberg (i.e., the National Student Support Accelerator) also engages this belief in its examination of high-impact tutoring interventions and programs at scale, and I am optimistic about its potential to support students and schools, especially during these precarious times.