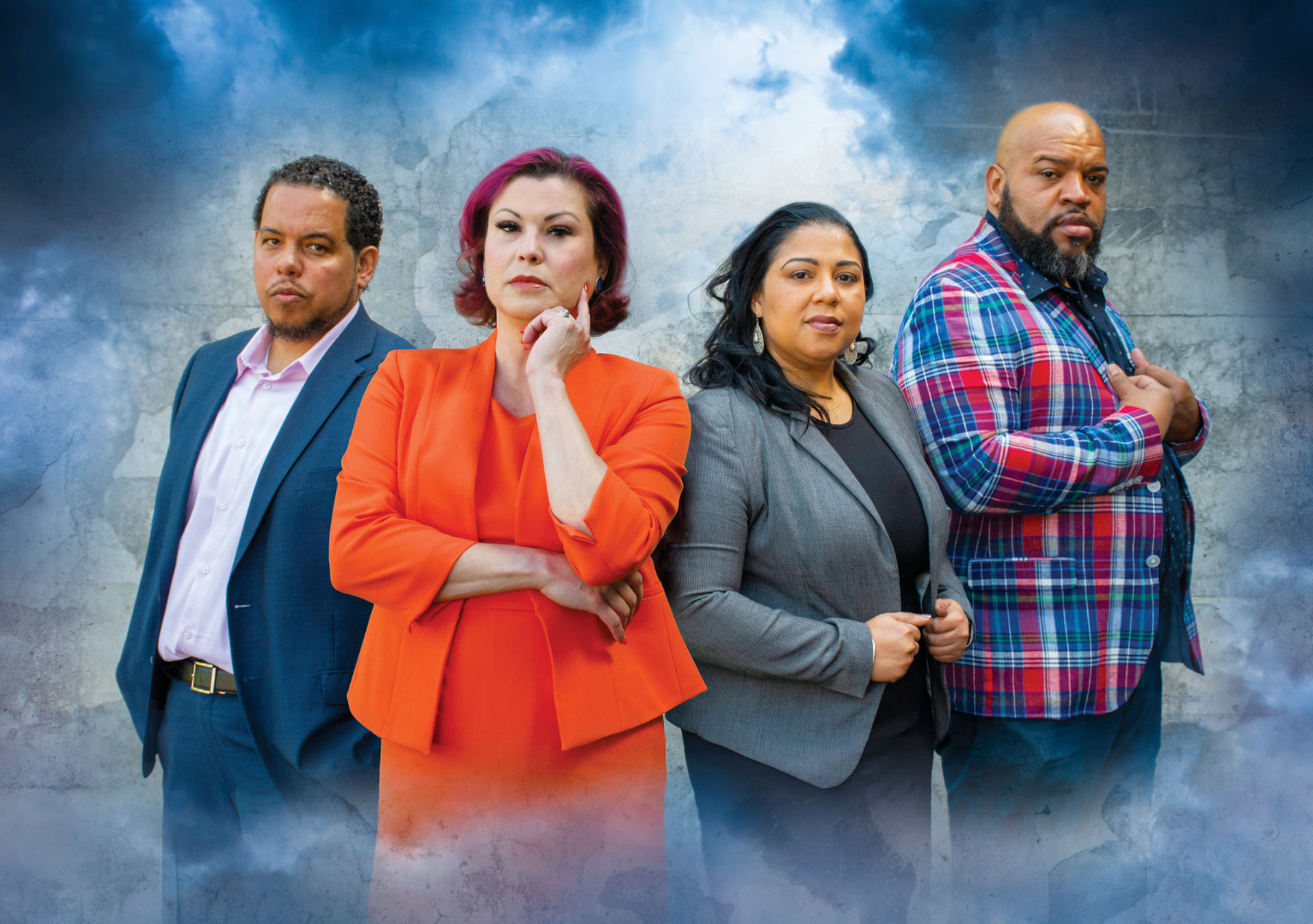 At URI, Domingo Morel '98, Soljane Martinez '98, Tammy Warner '99, M.S. '06, and Matthew Buchanan '98, —all first-generation college students from underrepresented communities—became friends. None planned to be educators. But they all found themselves drawn to education, finding there a sense of purpose and a cause—the fight for equity and social justice—that needed their particular superpowers.
By Soljane Martinez '98
In the fall of 2019, a Brown University forum brought together a group of Rhode Island equity advocates, educators, and leaders to examine the shortage of teachers of color in the state.
Among the panelists and guests were three of my friends, all URI alumni, and myself. As tends to be the case in Rhode Island—and at URI—circles of friends often overlap and we all came to be friends through our involvement in campus organizations.
Reuniting at this moment in time at a forum like this, I was struck by the fact that, although none of us had studied education at URI, we had all ended up with successful careers in education and we were all wholeheartedly dedicated to improving the educational system and developing equity and social
justice within it.
Before URI, we'd each battled racism, poverty, and low expectations. At URI, we learned the power of advocacy—a power we've since wielded within education, each in our own way.
...