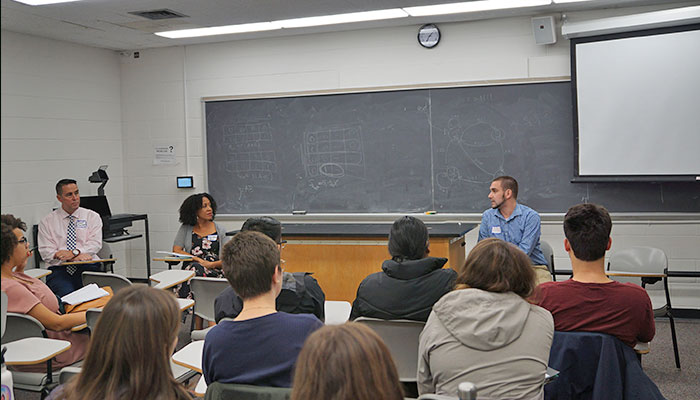 Brown's partnership with the Providence Public School District builds on a tradition of community engagement by generations of Brown students, alumni, faculty, and staff.
Community Design Teams
This tradition of engagement continues as Brown currently has faculty and staff representatives serving on the three Community Design Teams launched by Commissioner Infante-Green to support the development of a full strategy for turning around Providence Public Schools. These community-nominated and community-led teams are made up of Providence students, educators, families, and community leaders.
The three teams — World-Class Talent, Excellence in Learning, and Engaged Communities —are charged with developing initiatives, key strategies and actions that will be incorporated in the Turnaround Plan. Through a series of meetings between December 2019 and March 2020, committee members are engaged in a collaborative process that will culminate in the creation of key strategies and actions that will be incorporated in the Turnaround Plan.
Brown Programs in Local Schools
Our commitment to Providence public schools includes a commitment to a collaborative and coordinated process of communication. We strive to ensure awareness and accountability of Brown's K-12 initiatives in local schools and to provide equitable opportunities for all students.
All K-12 programming information, events and opportunities should be sent to Education Coordinator Soljane Martinez for dissemination to the Providence Public School District. Ms. Martinez will share the information with all schools, allowing them the opportunity to express interest and choose to partner with programs based on school needs. She will also assist Brown programs in navigating the process of forming a partnership (ie compliance forms, documentation, etc.) with a particular school.
If you are interested in volunteering in a Providence school through one of Brown's K-12 programs, contact Soljane Martinez at soljane_martinez@brown.edu or (401) 863-2469.