Date
Tuesday, December 6, 2022 - 04:00pm–05:30pm
Location
DiCiccio Family Auditorium (Salomon 101), Brown University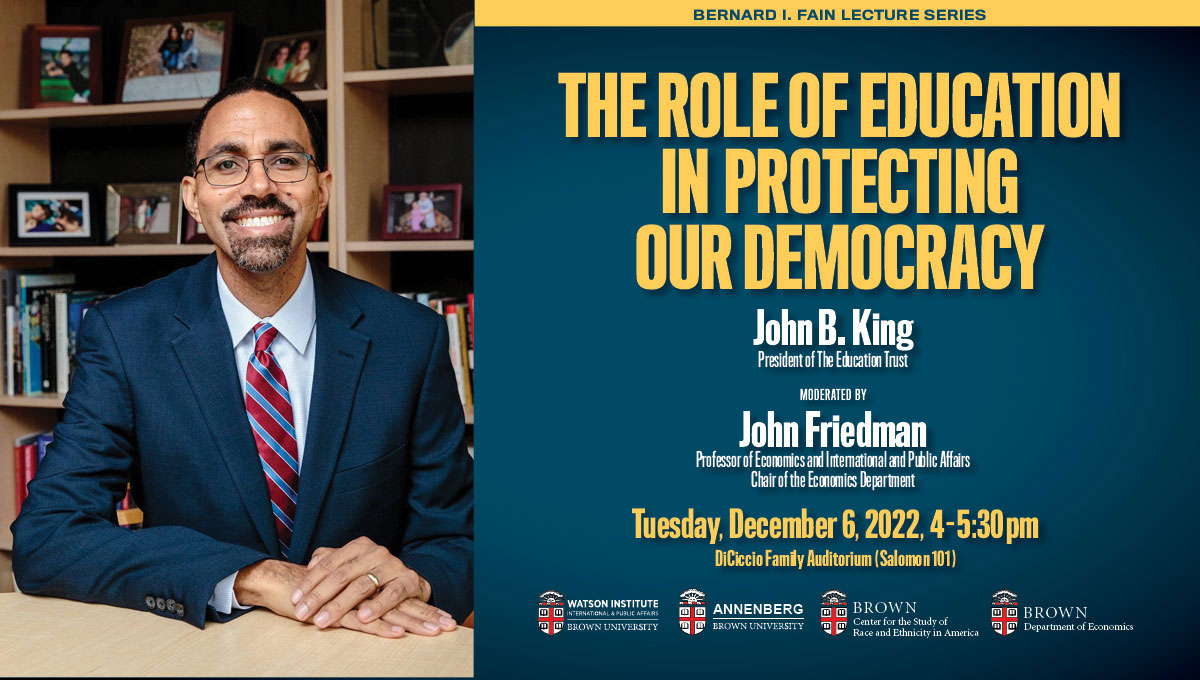 Recent events - from growing inequality to the events of January 6, 2021 - are challenging our democracy more than at any point in the past fifty years. And while civic and political participation will help with these problems today, the real roots of our democracy - and the path to protecting it in the long run - lie in education. Come hear John B. King, former US Secretary of Education, discuss this critical role of education and what we can do to strengthen it.
Moderated by John Friedman
Co-sponsored by the Annenberg Institute for School Reform, the Center for the Study of Race and Ethnicity in America, the Economics Department and the Watson Institute for International and Public Affairs.