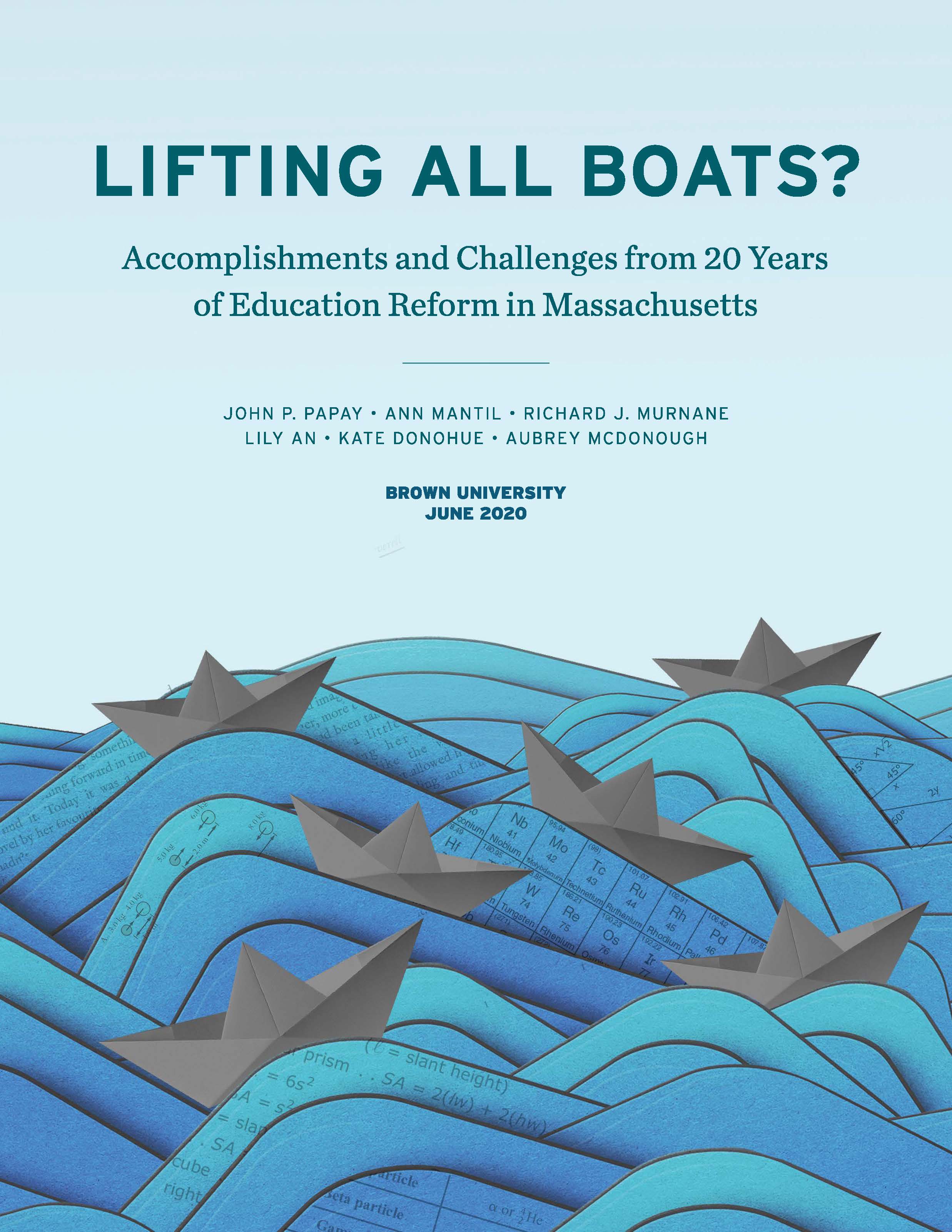 John P. Papay, Ann Mantil, Richard J. Murnane, Lily An, Kate Donohue, Aubrey McDonough
Since the passage of the Massachusetts Education Reform Act in 1993, the Commonwealth has been seen as a national leader in education reform. The legislation introduced statewide learning standards and the Massachusetts Comprehensive Assessment System (MCAS) tests, and provided large increases in funding for K-12 education. We explore the high school experiences, post-secondary educational attainments, and labor market earnings of Massachusetts public school students since the early 2000s, when MERA was fully implemented.
New state-level initiatives, including the passage of the Student Opportunity Act in 2019 and the introduction of the Next-Generation MCAS tests, aim to advance the state's goal of providing all students with the skills and knowledge to thrive in today's complex and changing society. The COVID-19 pandemic has increased awareness of the dramatic inequalities in students' opportunities and schools' resources and underscores the need to re-envision the role of public schools in promoting equity. Doing so requires a robust consideration of the progress of public education in the Commonwealth over the past several decades.
Implications
Taken together, our findings suggest that the public education system in the Commonwealth has made substantial progress over the past two decades but has a long way to go in equalizing opportunities for students from key subgroups. We find inequalities at all points in the Commonwealth's educational pipeline. Closing gaps in high-school performance and postsecondary educational attainments could dramatically reduce current levels of income inequality.
Both the state's public K-12 and higher education systems need to work to ensure that students who want to pursue post-secondary education have access to college, enter college ready to succeed, and receive the supports necessary during college to leave with a valuable credential. For K-12, improved MCAS scores should follow from better educational opportunities and increases in critical skills. This requires that all students experience high-quality instruction designed to achieve student mastery of core academic and social skills, as opposed to test-taking strategies. For higher education, we note that in-state public colleges have a critical role to play in equipping low-income students with the skills and educational credentials to succeed in the labor market.