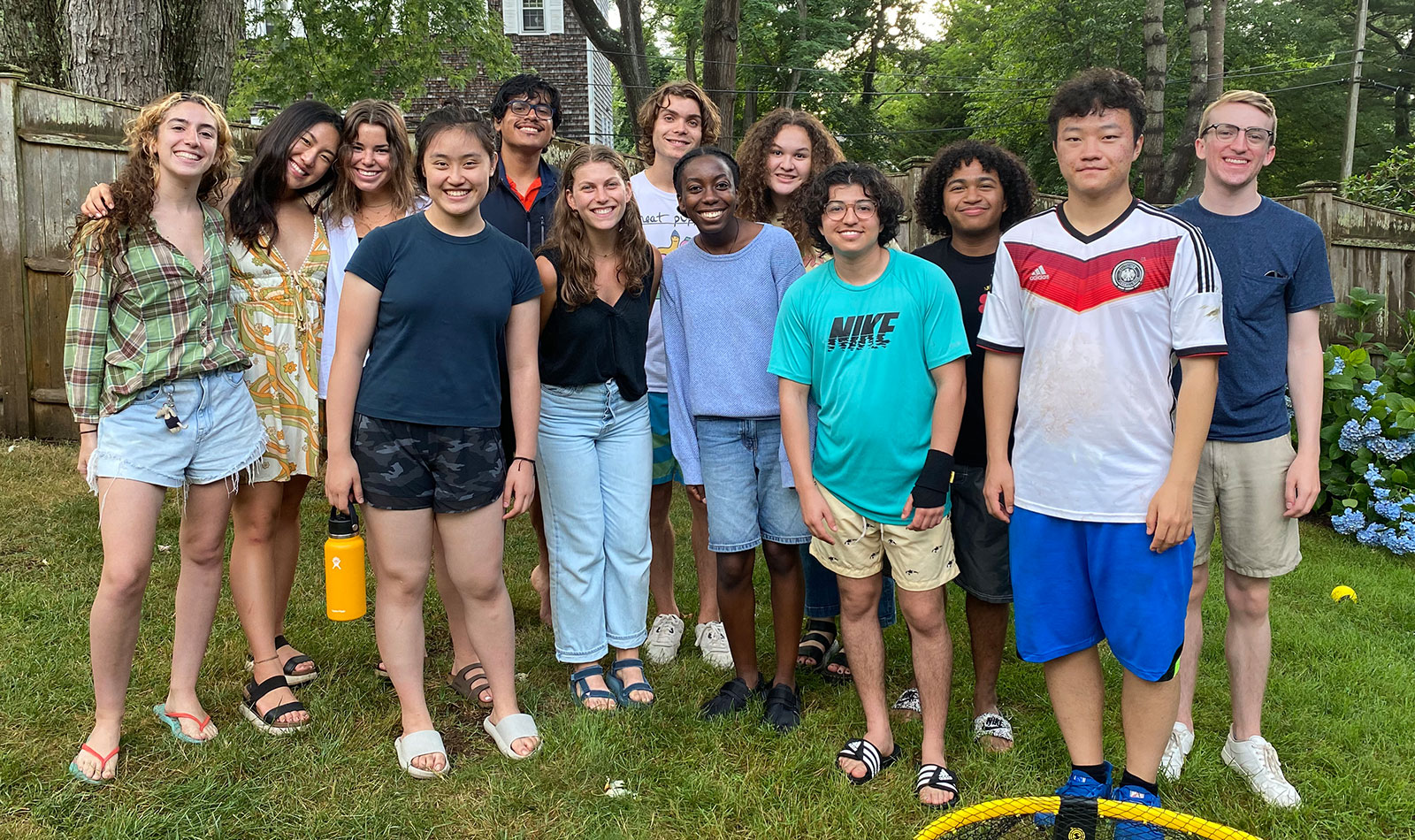 ---
The Undergraduate Research Fellows for Social Science and Public Policy is an eight-week, paid summer internship that aims to prepare current Brown undergraduates to engage in rigorous empirical research in the social sciences in support of efforts to improve our understanding of public health, the education system, inequality, and population well-being. The program is supported jointly by the Annenberg Institute, the Brown University Economics Department, and the Population Studies and Training Center.  
The program is structured in two phases. The first phase is a data science "boot camp" that introduces fellows to skills in statistics, data management and data analysis. The second phase will consist of a mentored research experience that pairs fellows with real world research projects to gain firsthand experience with the process of conducting empirical, social science research.  Our approach emphasizes mentorship and peer learning, and allows Fellows to develop relationships with faculty members that may continue during their time at Brown. Throughout the program, fellows will also participate in workshops and panels that will introduce them to cutting edge topics in social science, help them learn additional research skills like survey design, and highlight various career opportunities in empirical social science both inside and outside of academia. 
Developing skills in data management and analysis using standard statistical software packages.
Learning to operate as an effective member of a research team.
Building community and connection across different fields and disciplines within Brown University.
We expect that completion of this training will facilitate Fellows' transition to related graduate study programs or professions in social science and policy.
Program Requirements:
Fellowship applicants should have a strong interest in social science, public policy, and motivation to continue to pursue research during their time at Brown.
Selected Fellows are expected to commit to the entire 8-week, residential, full-time (35 hours/week) training program.
Selected fellows will have to complete an I-9 (federal verification of eligibility to work) in order to receive the fellowship stipend.
Eligibility:
The program is open to Brown undergraduate students who are currently in their freshman, sophomore, or junior year.
Undergraduates from all concentrations and backgrounds are welcome to apply.
Prerequisites:

Coursework in introductory statistics (e.g., EDUC 1110, SOC 1100, CLPS 0900, APMA 1650, ECON 1620 or equivalent) is required.
Selected Fellows will receive substantial training in statistical computing software during the program. Familiarity with statistical computing software (e.g. Stata, R, etc.) is preferred, but not required.
Program Dates:
May 30, 2023 - July 21, 2023.
Deadline:
The deadline to apply is January 9, 2023.
Funding Award:
Fellows will be provided a $4,200.00 stipend. Note: Housing is NOT provided by this fellowship but Fellows are normally eligible for affordable, summer housing via Brown Residence Life. For details/To apply, see here: https://www.brown.edu/academics/summer-session/campus-life.php or contact res_life@brown.edu
How to Apply:
Applicants should fill out the application form here: https://forms.gle/FzQt6AKoohU2UTEj8
The Undergraduate Research Fellowship Program for Social Science and Public Policy is committed to fostering a dynamic, diverse, and supportive intellectual community. Students from underrepresented groups and students from diverse backgrounds are strongly encouraged to apply.