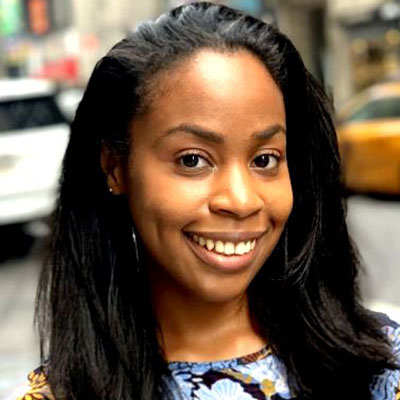 Operations & Grants Manager
Crystal Depay (she/her) holds the position of Operations & Grants Manager at RPPL. In this capacity, Crystal partners with the Director of Operations, Finance, & Strategy to enhance RPPL's internal and external systems, focusing on optimizing financial processes and overall system management as RPPL experiences ongoing growth. Crystal brings over 8 years of experience in the education sector, where she has excelled as an Administrative and Operations specialist in the education non profit sector. She holds a Bachelor of Arts in Sociology from DePauw University.
---
Q & A
Q: What inspired you to pursue a career in the education field, and how has this journey shaped your professional path?
Getting into the education field was a natural path for me. My parents, who were administrators and educators, served as strong role models. Witnessing their commitments to creating nurturing and supportive learning environments for their students inspired my journey into this field. After college, I decided to dedicate a year to serve in a nationally recognized service program, where I provided mentorship and afterschool support to students. For several years after, I continued to be involved in the education field, both in direct roles with teachers and students, as well as in administrative capacities. Despite a short professional experience outside the education sector, my passion for education consistently drew me back, ensuring I never strayed too far.
Q: How does your role as Operations & Grants Manager contribute to RPPL's mission and growth?
In my role as the Operations and Grants Manager, I play a critical part in advancing RPPL's mission and growth. The management and development of internal systems enables our organization to allocate resources more effectively towards our core mission and educational initiatives. Leveraging RPPL's mission as our guiding framework assists in establishing equitable systems and maintaining alignment between our internal procedures and our mission.
Q: What are the personal or professional values that guide you in the education field?
My professional journey in education is deeply rooted in the principles that have shaped my career. Educational equity comes to mind immediately as it drives our efforts and work at RPPL. With more than eight years of experience in the nonprofit education sector, I have firsthand knowledge of how the consideration of educational equity can create an inclusive learning environment for students. I also recognize the importance of staying flexible and responsive to the ever-evolving education landscape to execute my work. Being adaptable and continuously learning are critical in addressing how our internal systems support the dynamic demands of designing, evaluating RPPL's research projects, and expanding our growing network.
Q: Do you have a favorite teacher?
Absolutely! My high school senior English teacher was my favorite teacher. He was incredibly influential. Mr. S. empowered us as students. He gave us agency and allowed us to lead our own lessons. This approach was new to me at the time and helped prepare me for college. One of the most valuable lessons I learned from him was the importance of valuing my opinions and using critical thinking and creativity to challenge beliefs. It's left a lasting impression on me, influencing the way I engage with people then and now.
Q: How do you like to spend your free time?
In my free time, I enjoy spending time with family and friends. I'm into karaoke, health and fitness, and recently picked up baking. If you really want me to talk your ear off, ask me about arts and crafts/ home DIY projects.