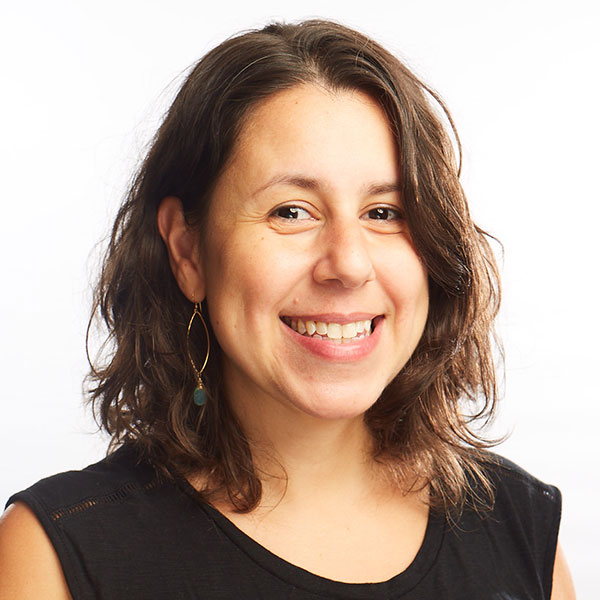 Dr. Stacey Alicea, Executive Director
Dr. Alicea's career as a practitioner-researcher of color embodies a deep commitment to bridging research and practice initiatives, particularly when it comes to equitable and holistic youth and adult development in school-based and community settings. Dr. Alicea most recently served as the Director of Early Learning Strategy at the Newark Trust for Education, where she led a comprehensive network-based strategy in partnership with families, local and national early learning organizations, and the Newark Board of Education. At the Trust, Dr. Alicea worked to improve equitable access to quality child care supports and learning environments that generated positive developmental and education outcomes for children ages 0-8. Prior to the Trust, Dr. Alicea served as Associate Executive Director at Ramapo for Children, a New York City-based education non-profit, where she led the expansion of Ramapo's school and out-of-school professional development, capacity building, and strategic learning division. Dr. Alicea holds a PhD in Applied Psychology from the Steinhardt School of Education at New York University; a Master of Public Health in Population and Family Health from Columbia University's Mailman School of Public Health; and a dual B.A. in Community Health and Sociology from Brown University.
---
Q & A
Q: Your career has been very non-linear, but you have always worked for the public good, from education to public health. Why is that important to you?
I come from a long line of family members with professions and jobs that center being in service to others. I believe this taught me to value working alongside others to make things better. I feel most fulfilled when I do work that is grounded in this value. Every time I face a big decision about what to do next in my career, I seek counsel from those I love, and ask myself: Will I be in community with, and of service to, others who deeply care about the things I want to change? What can I offer folks in this work? What can I learn from others doing this work? And most importantly, Will doing this make me happy? Every time I have asked these questions, I have ended up saying yes to work aligned with the "public good."
Q: How can RPPL help advance educational equity?
By doing exactly what RPPL is designed to do - accelerate teacher learning to support equitable outcomes for all students. As we work toward this goal, we must stay focused on ensuring we engage in learning as a collective that includes the voices of educators, educational leadership, and professional learning organizations best positioned to harmonize their approach with our collective learnings. We must always seek to not only test promising professional learning designs and content, but also to ensure they move us closer to eliminating disproportionate outcomes for historically marginalized children, so that all of our children and educators can thrive.
Q: What inspires you?
The shoulders of those I stand on. I count myself extremely fortunate to have been raised and shaped by a community of people who modeled for me what equity, authenticity, perseverance in the face of struggle, learning, and service to others looked, felt, and sounded like in everyday life. One of my favorite quotes is an African proverb - "If you want to go fast, go alone. If you want to go far, go together." When we go together, we can achieve seemingly impossible things.
Q: Do you have a favorite teacher? What about them was so influential or memorable?
I have many, and I can't pick just one! They were all very different from each other and came into my life at different times in my schooling, but three things stand out for me across all my relationships with them. They were all passionate about what and how they taught, which made me excited to learn from them. They all cared about and believed in me, and I felt that in our daily interactions, which made me connect with them. They were all Black and Latine, which made me feel like I could, one day, do what they did.
Q: What's your vision for RPPL?
To advance educational equity in ways that center those most impacted by the failures of our education system. To find the right solutions that work for communities, understanding that one size does not fit all. To ensure that before we allocate resources to a professional learning approach, we know that it works, whom it works for, and under what conditions it works, so it can be successfully adopted and scaled.
Q: What challenges do you see on the horizon for educators, and how can RPPL help?
Our educators are tasked with so much more than simply teaching a subject. They are models for how children can be in the world. You cannot separate a child's learning from their development of self in relationship to others and the world. We place so much on our teachers and provide them limited resources and support to take on the work of educating and shaping our children. Covid and our country's racial equity movement and political climate have shined a light on the multiple challenges our educators face – teacher shortages, community-wide trauma, burnout, and instructional autonomy in the classroom to name a few – while simultaneously exacerbating those challenges. More than ever, teachers need professional learning and support that can help them do their best to foster equitable student engagement, learning, and social-emotional development while also taking care of their own wellbeing.
Q: Tell us a little bit about yourself. How do you like to spend your free time?
Free time – what is that (big smile)? I have two young children, so free time can be hard to come by! Both with my family and on my own I enjoy cooking and eating, dancing, making little fun songs with my children that describe what we are doing or how we feel about each other, reading historical fiction, and of course, travel, which I am just getting back to doing again. Most of all, I am happiest when I am spending time with the people I love.